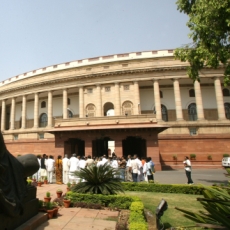 Friends, For want of time I could not post all that current affairs that is required for your CWE PO examination.
The best source is the website of newspapers or newspapers readily available in newspaper shops. (the Hindu, Indian Express, Financial Express, Economic Times, Times of India, Hindustan Times).
Plus you can also go through competition magazines like competition success review, competiton refresher, Banking service Chronicle, Pratyogita Darpan, civil Service Chronicle etc. (the list is very big –it is sufficient you read one or two magazines and one or two newspaper). Magazines likes India Today, Business Today, Businessworld can also help the candidates.
The press
Television
Radio
News agency
Other Important links especially for Banking Exam purpose
http://businesstoday.intoday.in
http://indiatoday.intoday.in/
I have posted only newspaper reports for May 18 to June 18 2011. A few candidates have requested for posting current affairs for other periods also.
I am giving below link for a few current affair websites –I am sure many of these are already known to you. If you do not know you can make a last minute revision through these sources.
http://www.onlinegk.com/current-affairs/
http://www.jagranjosh.com/current-affairs-2011-current-affairs-1299904549-1
http://www.civilserviceindia.com/current-affairs/
http://www.gscurrentaffairs.com
http://www.currentaffairsquiz.com/
http://www.gktoday.in/quiz-current-affairs-india/quiz-477-gk-current-affairs-january-2011/
http://allexamquestionpaper.blogspot.com/
http://bankpo.in/tag/current-affairs-2011/
http://www.onlinegk.org/2011/08/current-affairs-for-bank-exams-19.html
http://gkmcq4xams.wordpress.com/
http://www.finanomics.com/
Friends, I request you to make use of these resources. In case you know about any other website which can give current affairs knowledge please mention that in the comments so that other readers can also know about it.
I thank the above websites managers for posting valuable information for the guidance of candidates.
Best wishes to candidates for their CWE PO. I request candidates to send me the general awarenss, computer awareness questions after the test is over through email to samba.ssivan@gmail.com